THESE DIAPERS AND WIPES ARE AMAZING! 
They're almost like cloth diapers... so soft. They also protected against leaks and blowouts. Such a socially conscious product. I've recommended this product to all of my mom friends!
- Shannon
 We Love These Diapers...
We love these diapers and are so glad we came across them. We've tried several diapers from honest company to Pampers to Huggies to The target & Amazon brands. None of them compare to Eco Pea Co diapers. I like how clean they are as my son has eczema and very sensitive skin. It's a bonus that they're eco friendly and made of bamboo. A random observation is that they are the ONLY diapers that We've experienced that doesn't have a smell to them once it's been urinated in. They are very durable and we haven't had any issues with the flaps being hard to pull. Please make toddler pull ups next!
- Sarah
 MY KIDS HAVE EXTREMELY SENSITIVE SKIN 
Along with eczema and a long list of allergies. These are the only brand of diapers that didn't cause my kids any rashes, allergic reactions, or irritations of any sort! I will always recommend these OVER ANY OTHER BRAND for anyone who needs free and clear diapers! Seriously, I was so thankful to discover these, along with their wipes!
- Olha
 I WAS REALLY SURPRISED AND DELIGHTED AT HOW INCREDIBLE THESE DIAPERS AND WIPES ARE 
Both of my twin boys have very sensitive skin so I take great care in anything I use on them and this worked perfect in every way. Really absorbent and super soft and gentle on the skin.
- Kimberly
 THESE DIAPERS AND WIPES WERE THE BEST PRODUCTS I HAVE EVER TRIED
The diapers are so soft and the wipes do not not have any chemical scent like other wipes do. I would definitely would recommend this to anyone and will be using them again.
- Ms. C
 OH WOW! 
Omg! These diapers and wipes are fantastic! I put my 6 month old in these right before bed last night, and they held up so well! No leaks no freying cotton & No diaper rash! The wipes are very plush and absorbant. I really love how clean they feel & the sweet lil pea on the front is so adorable. The wipes are thick and plush, and clean so well! One is enough to clean up a mess. I have already reccomended these to family & friends with new babes. I found my new favorite diapers ! They are even hypo-allergynic, eco friendly, & sustainably sourced! These are just magic!
- Savannah
 WE LOVE ECO PEA CO!  
After trying several bamboo diapers and not liking any of them, I finally found the diapers for us!! Eco Pea Co diapers fit great and finally there's no leaking. The wipes are my absolute favorite, and you can't put a price on the great feeling of knowing you're using safe products. I will be a regular customer for the diapers and wipes moving forward!
- Ryan
 MY FAVORITE DIAPERS EVER!
They are so durable, absorbent and clean. Truly love this brand of diapers and what they stand for : ) So grateful!
- Ashley
 LUXURY DIAPERS 
So absorbent! Like... I have to change my baby's diaper considerably less during the day. The diapers themselves are more expensive but I see myself saving money because the quality of the diapers is so great. They are also environmentally more responsible, wheat, gluten, and corn free!!
- Paige
 TRULY AMAZED! 
These diapers are so soft and so absorbent even though they're thin when they come out of the pack. The wipes are thick, comparable to honest wipes, and they don't smell weird, just clean. My daughter has really sensitive skin and she hasn't had a reaction to these diapers at all! So happy we found Eco Pea Co!! Just wish they were available in store but I will take the shipping for the quality of these diapers!
- Sheyna
 GREAT DIAPERS 
The diapers are really soft and don't give off a weird odor when wet, like other low tox diapers. So far no leaks or blow outs with our heavy wetter. Our favorites out of Naty, Bambo Nature, Honest and all the regular brands like Huggies etc.
- Ruth
 VERY HAPPY MOM AND BABY! 

Fantastic quality product & price with a sense of peacefulness knowing you've chosen the very best product for your precious baby.
- Janell
 BABY SOFT PERFECTION 
These diapers are what I had been searching for for so long!! I tried almost every natural diaper brand out there and I've always had one or more things I'd change about them but I wouldn't change a thing about these!! They're soft, extremely absorbent, the wetness indicator is a plus, chemical free, TCF and they're biodegradable!!! I have a chubby baby with thunder thighs and they fit like a glove. The sizing is different than other brands so follow the sizing guidelines and you'll have no problems! I'm anxious to buy size 4 for my oldest but they're sold out!
- Ashley
 NEW PERMANENT CUSTOMER 
I love these diapers. They satisfy my desire to use an eco-friendly option and it is safe for my daughter's sensitive skin. They are also a plus because the diapers are super absorbent and they have a high back, preventing any blowouts. I also love the wipes, they are thick and moist. I am able to tackle a big poop mess with no problem. I fully recommend these diapers!
- Tianna
 AMAZING DIAPERS 
We love eco pea co diapers and just subscribed to getting them monthly! They are the softest diapers ever not to mention they are free of nasty chemicals! We've tried other company's who promote similar diapers and have always had at least one negative thing to say about them but not with these!! I'm excited to try the wipes out with out subscription!
- Kayla
 NB DIAPERS 
First off my diapers had gotten lost in the mail and I had the best customer service experience with Ecopeaco. My situation got handled promptly.
Second, the diapers are amazing. They have mastered the all natural bamboo diaper. My baby likes to sleep on his side and we haven't had any side leaks! 👍👌
- Andrea
 BEST DIAPERS & WIPES EVER! 
I finally found the right brand of diapers for my baby girl that aren't only absorbent, but does not cause her to have rash. The wipes are amazing & do not leave my baby sticky like all other wipes, they also leave her bum really clean.
- Tatiana
 THESE DIAPERS ARE AMAZING 
We loved them. So soft and kept baby dry and snug as a bug in a rug. We will definitely purchase these again without a doubt cannot say enough good things
- Karen
 I WAS VERY SURPRISED, BUT WE LOVE THEM!! 
I have found that a lot of natural diapers don't hold that great when "put to the rest" but these really impressed me!! Even overnight, they really held up!! Fit great, no rash... A+
- Stephanie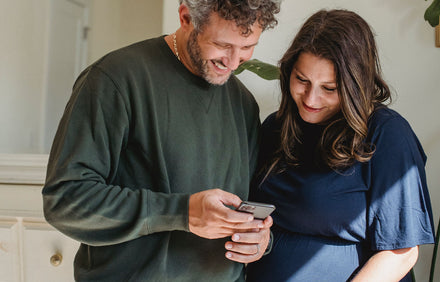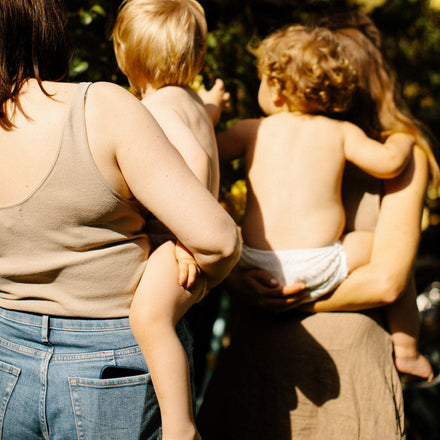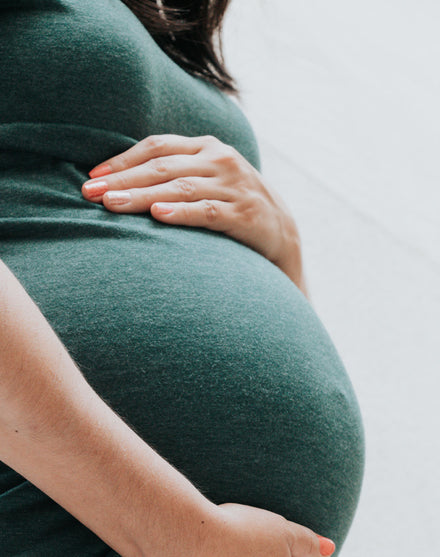 Stay two steps ahead.
Think of us like your seasoned parent friend. Informed by our own mistakes and lessons learned along the way, our design philosophy is to create everything we wish we had when we were in your shoes, from day one.
Our Journey